Natural, powerful and so wonderfully nurturing – a retreat for all the senses.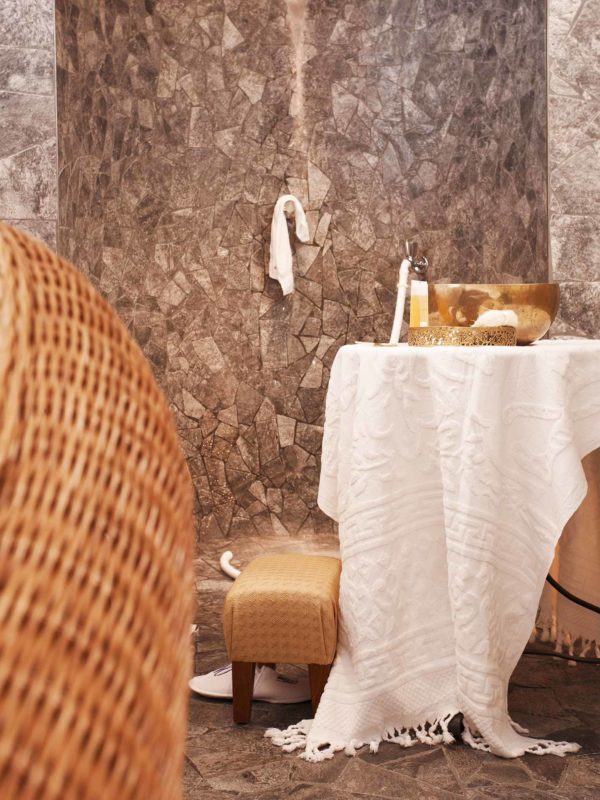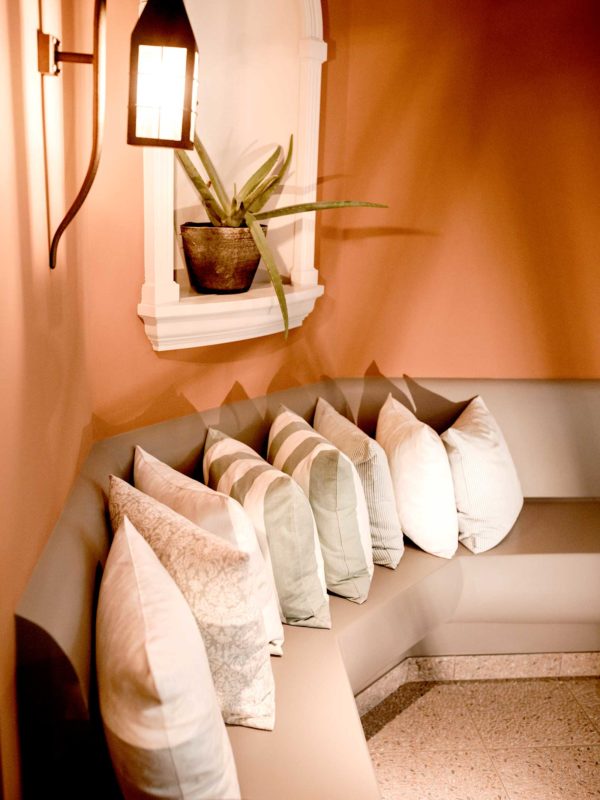 VILLINO Spa
Sana Per Aquam – the healing powers of water have been appreciated for centuries, even as far back as the bathing culture of Ancient Rome. The VILLINO SPA combines oriental rituals with European bathing culture.
Wellness & Beauty
Escape it all, unwind and make time for yourself – the VILLINO SPA gives you plenty of opportunity to look after yourself for a change. From sophisticated beauty treatments to massages with natural oils; from discreet saunas to deep relaxation on the floating recliner.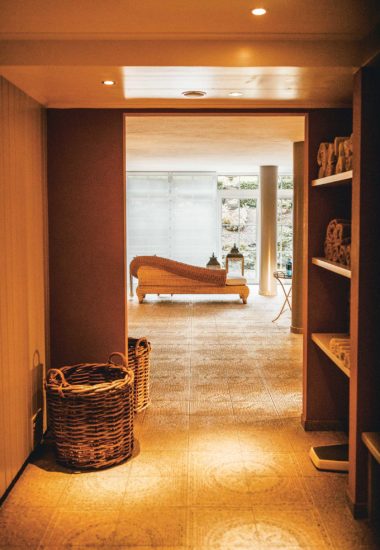 Carpe Diem
The best thing about the spa? The opportunity to take a break. The peace and quiet. The warmth. Make the most of this day without making yourself do anything. Just be here and feel the support of the soft pillows.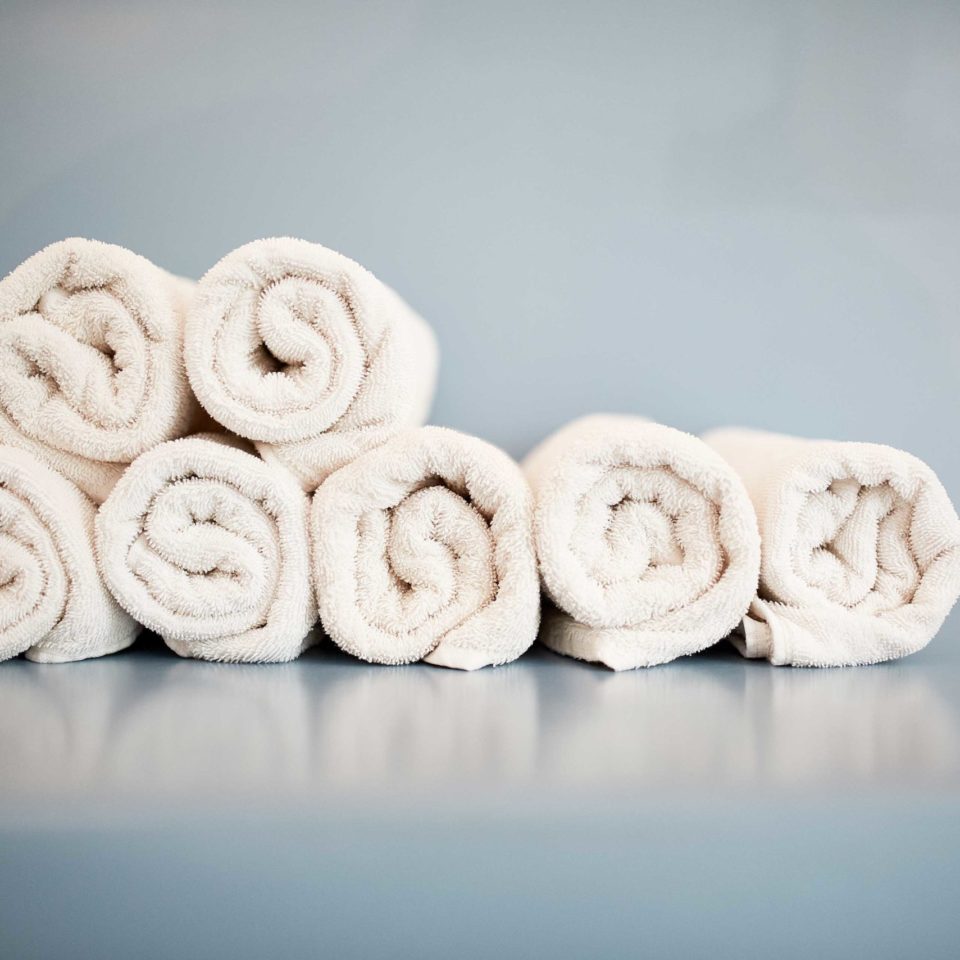 Features
Classic Finnish sauna
Roman steam room
Sanarium
Saltwater bath
SILENCIO relaxation room and terrace
Oriental massage rooms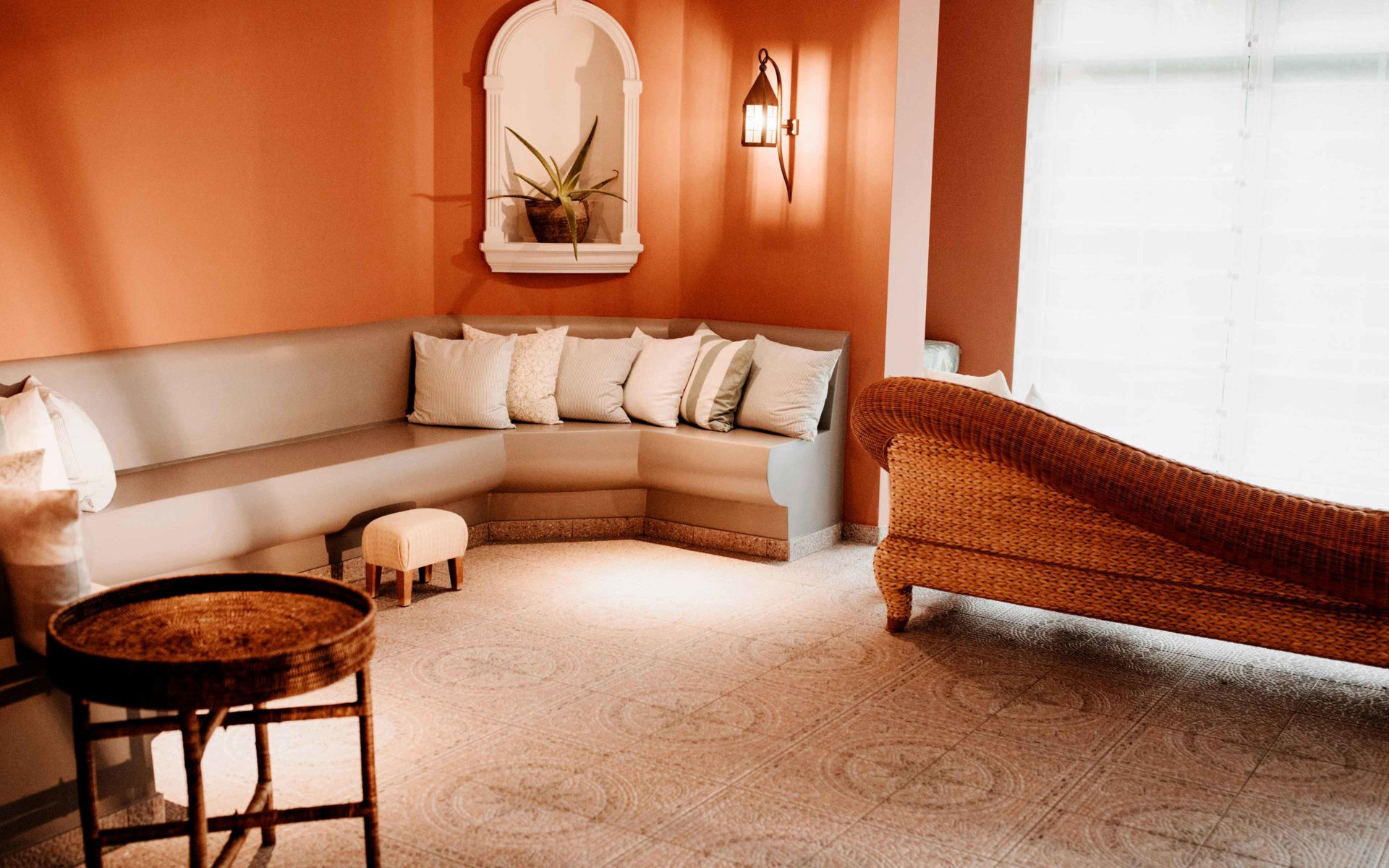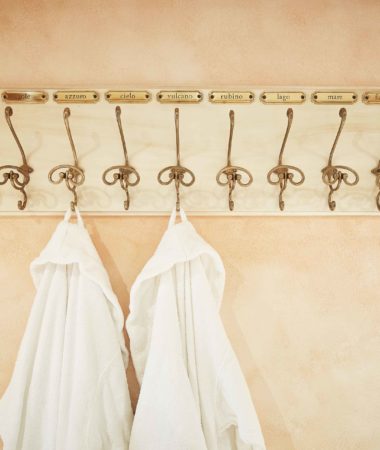 Would you like to treat yourself to an extensive beauty ritual? An aromatic journey for the senses? And lots more?
Treatments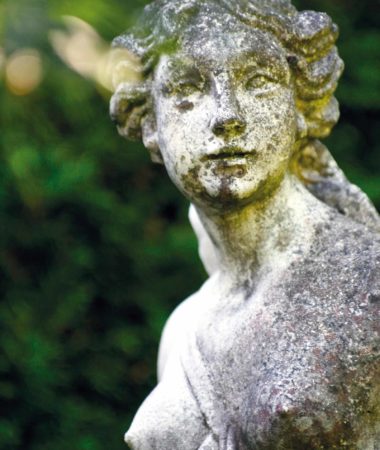 12,000 square metres of English and Italian landscape design: the grounds of the VILLINO are a delight for the senses and enable true recuperation.
Garden